Custom Engraved RAKHI BRACELETS
Celebrate your special bond with our custom range of custom engraved Rakhi Bracelets.
Choose from multiple colors available.
Durable & High Quality.
Your brother will wear these bracelet for MONTHS
** Limited Stock **
Order Now!
We are on a mission to Inspire & Spread Positivity.

Wear your My Resolve bracelet every day as your daily reminder, affirmation, and inspiration.
Made with 🤍
Words have Power !
Words have Extreme Power !
When you communicate, your words can not only influence others, but can also transform your internal state on a deep and profound level.
What power world will you engrave ?
Get Your RESOLVE Bracelet today
Power of Affirmations
Positive Affirmations carries an energy that can be sensed, regardless of whether you're thinking it, speaking it, hearing it, or wearing it on your wrist.
Read More
Giving Back to the Community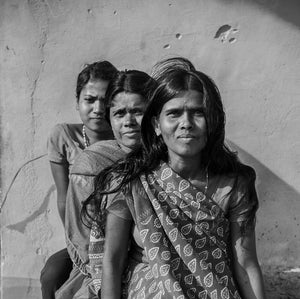 Your Purchase help us create job for underprivileged
Everything we sell is handmade by our team of Artisans. No Machine Production!
Presently, we have employed 7 rural women for weaving the threads, and we hope to generate more employment for rural women as we grow.
We are immensely proud of our journey and how far we have come.
We as a brand have resolved to stay handmade and give back to the community with all our capacity.